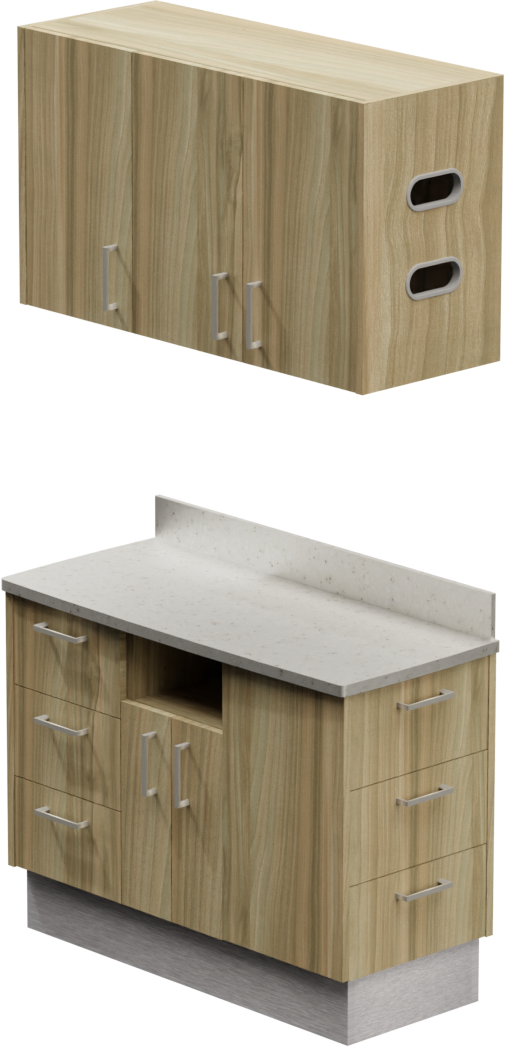 Designed
to Fit
Available in two widths; 36" & 42".
Central Delivery
This reinforced area is able to accommodate most worksurface and rear delivery units with added storage.
Front and Side Facing
Doctor's and Assistant's modules allow for LH/RH configuration as well as ideal workflow based on dedicated procedure rooms.
Included Midsection
Can house most NO2 flowmeter units and features an additional countertop worksurface for ancillary devices.  Also available; Open Midsection, grants full depth, one level countertop access when nitrous is not needed.
Upper Storage
Available in two heights; 72" & 78".  Extended Upper storage adds functionality by increasing the spacing for Tub or Tray storage.  Optional features such as additional CPU storage, Glove dispensers, and Pass-Through capabilities provide optimal functional and storage solutions.